The incredibly
simple
employee
holiday tracker
Or Login if you already have an account
The Holiday Tracker will save you time and hassle, so you can focus on the important things
Employees can request holiday using their personal smartphone.
Managers can see who else is off before they approve it.
It calculates holiday entitlement for you, even for part-timers or shift workers.
You can run a range of reports to analyse your absences, and see who has entitlement remaining.
If you're currently using paper forms and spreadsheets, then let us show you a better way to manage your employees' annual leave.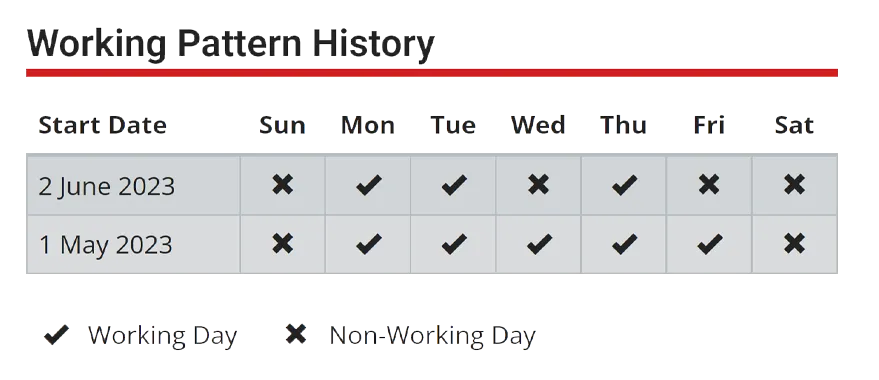 Automatically Calculates Entitlement
Calculating holiday entitlement for part-time or mid-year joining employees can be challenging. The Holiday Tracker simplifies it by taking into account start dates, work patterns, and public holidays, and calculating their final entitlement for you.
Team Calendars
Team Calendars provide clear visibility of who's off and when. You can group them by manager or tag and view a month at a time, enabling you to easily identify conflicts and plan coverage efficiently for holidays or busy periods.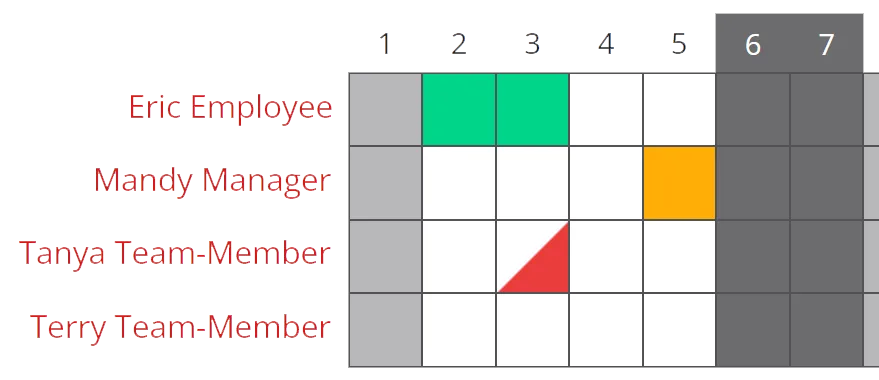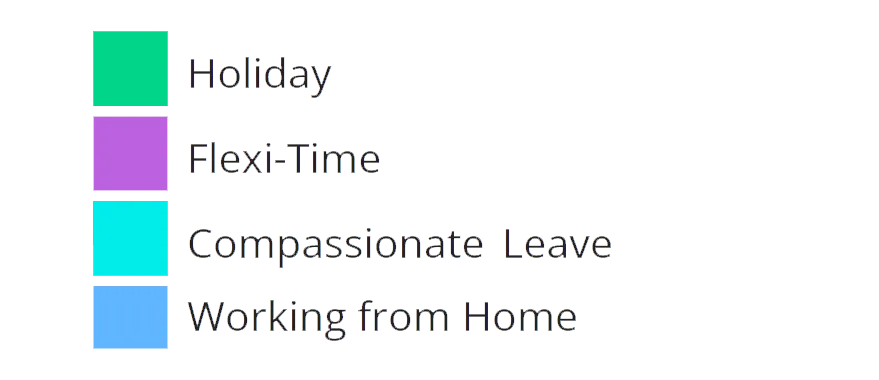 Request Any Type of Leave
There's no need to manage a separate workflow or process for tracking other types of leave or attendance. You can add custom types and specify whether an employee can request it. For example, you could add "Working from Home" and allow your employees to request to work from home on a specific date.
What Our Customers Have to Say
Support
You can ping us an email or give us a call, whatever works best for you. It's pretty rare these days to find an online business with a phone number, but we do it because sometimes, it's just easier to talk it over on the phone.
We're available Monday to Friday, 9am to 5pm, and we try to respond to emails within 30 mins.
0191 241 3754
Go Mobile
Available for both iPhone and Android, our apps allow you to request holiday in less than 10 seconds, and that includes the time it takes to get your phone out of your pocket! Managers can use the same app to see who else is off and then approve or reject the request.
Download the app from the relevant app store:
Safe and Secure
The Holiday Tracker application and all data is hosted by Microsoft in its UK data centres. We chose Microsoft as their experience and reputation inspire confidence in their ability to keep your data safe and secure.
We use industry standard SSL encryption to encrypt all data transferred between you and our servers – look for the padlock in your browser. We also employ encryption-at-rest on the data stored on the servers. It's also automatically backed up every 5 minutes – your data is safe with us.
Reduce Sickness
83% of our customers report a reduction in sick leave in their first year with The Holiday Tracker. How? It all comes down to a basic psychology term called "reactivity", where individuals alter their performance or behaviour due to the awareness that they are being observed.
Most employees, in most businesses, have no visibility of their sickness record, but when employees login to The Holiday Tracker to make a holiday request, they also see those red squares tracking their sickness absence too. This has a modifying effect on some people's behaviour.
We also have a range of tools you can use to measure the sickness absence of your workforce. The Bradford Factor (watch this video) gives each employee a sickness rating, and our Sick Days Heat Maps help you spot any trends (does David call in sick a lot on a Monday?).
Start Your Free Trial
7 Days Completely Free
No obligation. No credit card required.
Safe and Secure
Hosted in the UK. Backed up every 5 minutes.
Help Always on Hand
Questions answered quckly over email or phone.
Login
Enter your email address to login:
Not currently using The Holiday Tracker? Start a Free Trial